About Play Palz 101, Inc.
More than just a daycare…
Play Palz 101 offers the best daycare and positive growth for your child!
How and Why We Started Play Palz 101
Play Palz 101 came into existence in 2005 with just 7 children. Our growth has been phenomenal. As of August 2009, Play Palz 101 was serving approximately 110 children. Today (July 2017) it serves 500 children between our three locations.
Working with children for over 20 years, from all walks of life and raising 6 children of their own, the Michalik's knew how hard finding quality care could be. Peggy realized that there were others facing the same dilemmas and hardships. It was then that she decided to open centers in the Kankakee County area that would welcome special needs children, offer financial assistance through our local CCR&R office, offering full-time Nursing staff, but most importantly, offering a place where their child could grow and learn in a safe nurturing homelike environment.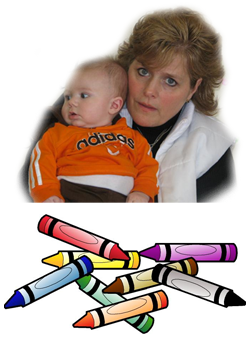 Play Palz 101 offers care to all children. We realize that each child is an individual and we meet and greet them at their level. A full time nursing staff was added to help address any medical or behavioral needs that can arise in any child. The addition has proven to be quite successful.
Our Staff
Play Palz 101 is a family owned and operated business in every sense of the word.
Michalik's daughter works for Play Palz 101 as directors, and the on-site full-time LPN. Our company feels like home because it employs several family members.
One of Peggy's sisters work for the center as well as several other extended family members. This mixture of staff enhances the devotion given to each child.
The homelike environment and family style caring is what makes us so different from other child care facilities.
Come see for yourself and "feel the difference" we can make in your child's first years of life and beyond. We care and it shows.
Mission Statement:
We believe children are the hope for Tomorrow and We're giving them the best start, Today. Providing high quality, developmentally appropriate child care services, in a safe and nurturing homelike environment.
Service Philosophy:
Play Palz 101 and its staff believe children and parents are to be respected and treated with courtesy, dignity, patience and compassion. While in our care, each child is nurtured physically, socially, emotionally and intellectually. Our well-trained teachers and caregivers regard early childhood experiences with the respect and commitment they deserve. The staff work to share this attitude with parents.
We believe children learn naturally and effectively when engaged in developmentally appropriate activities that are responsive to their interests and experience.